Last Updated: May 28, 2006
INFORMATION ABOUT
PRODUCTS LIABILITY CASES

Each year many innocent people are injured, both at home and at work, by products that are unsafe either because of their design or because of the way they were manufactured.
We hope that the questions and answers presented here will assist you in familiarizing yourself with the issues and terms of Product Liability cases. While the material below attempts to answer common questions in this area, State and local laws may significantly modify the facts set forth. Because all legal problems are unique, nothing provided here is a substitute for the advice of competent counsel. We strongly urge you to consult with an attorney licensed to practice in your state about any particular legal problem you may have.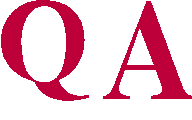 WHAT IS A PRODUCTS LIABILITY CASE?

Products liability is the area of tort law that deals with personal injuries caused by defective products that are unsafe.
WHAT ARE SOME "TYPICAL" EXAMPLES OF PRODUCT LIABILITY CASES?

Some examples of injuries caused by an unsafe product are:
<![if !supportLists]>· <![endif]>A person injured at work by a machine that does not have a guard over moving parts.
<![if !supportLists]>· <![endif]>A person injured when a ladder collapses because the material from which it was made was defective.
<![if !supportLists]>· <![endif]>A person injured from taking medication that was not properly tested before it was sold to the public.
Products may be defective (i.e., unsafe) because they either were improperly designed or improperly manufactured. In most states, both the manufacturer and seller of the product are liable for injuries caused by the product.
WHAT MAKES A PRODUCT UNSAFE?

Unfortunately, any type of product, ranging from common household products <![if !vml]>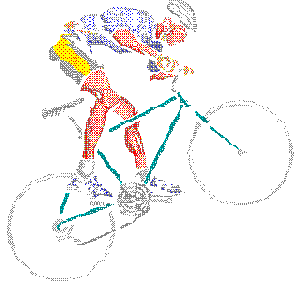 <![endif]>such as bicycles, garage door openers and automobiles, to hazardous factory equipment such as cranes, scaffoldings, presses and conveyor belts, can cause serious personal injuries if not properly designed and manufactured. In most states, a product is "unsafe" if it presents an unreasonable risk of injury to the user of that product. A product can be unsafe and defective because of faulty design, such as an ineffective safety helmet or malfunctioning seatbelt. A product can also be unsafe because of defects in its manufacture or construction. Also, a product can be made unsafe when the purchaser makes alterations to the product.
HOW CAN THE USER'S AGE AND ABILITY AFFECT THE OUTCOME OF PRODUCT LIABILITY CASES?

A user's age and ability must be taken into consideration when deciding whether a particular product is unsafe. For instance, a young child injured while playing with a power saw may not have a claim that the saw was unsafe for its intended user. However, providing incomplete or overly complicated instructions can make a product unsafe. Many children are injured while playing with toys that have instructions they could not understand.
WHAT ABOUT PRESCRIPTION AND OVER THE COUNTER DRUG PRODUCTS?

Medicines, like other products, <![if !vml]>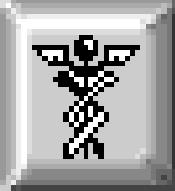 <![endif]>can cause serious injuries. Inadequate or nonexistent warnings as to drug interactions, or failure to provide expiration dates can cause injuries to unsuspecting consumers. Persons injured in this way may seek compensation through a products liability lawsuit.
DO I NEED AN ATTORNEY?

It is certainly advisable for you to consult with an attorney in advance, to help decide whether you have a reasonable chance for success if you pursue the matter. It is unlikely that you alone can successfully maintain a products liability claim against the manufacturer of the product who will be represented by highly skilled attorneys, who inevitably will have retained experienced expert technical witnesses. To be successful in a products liability claim, the attorney must be experienced in this area of the law and have access to technical experts who can testify on your behalf.
HOW CAN I PROTECT MY RIGHTS IF I BELIEVE I HAVE BEEN INJURED?

If you believe you or a member of your family has been injured by a defective product, you should take steps to protect your rights as soon as possible by:
1. Preserving the defective product by safely storing the product or the remaining parts of whatever injured you. If that is not possible, <![if !vml]>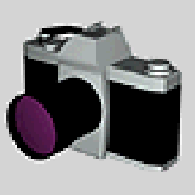 <![endif]>take pictures of the product or in some other way preserve any evidence that may exist.
2. Consulting with an attorney experienced in handling claims regarding defective products as soon as possible.
3. Not discussing the incident with representatives of the manufacturer or an insurance company before speaking with an attorney.
HOW IS MY ATTORNEY PAID?

In most states, Products Liability, as well as all Personal Injury claims, are handled on a Contingent Fee basis. This means that if you are successful in your claim, you will pay a fee equal to a previously agreed upon percentage of the total settlement or verdict.
WHAT SHOULD MY PRODUCTS LIABILITY ATTORNEY DO FOR ME?

Your attorney should immediately begin an investigation to collect accurate and timely information concerning the incident in which you were injured. <![if !vml]>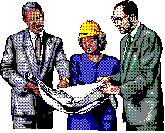 <![endif]>The lawyer should also consult engineering experts, research government "Recalls," obtain photographs, and generally do everything possible to preserve valuable evidence. Your lawyer will also notify the parties involved and set forth your claim for past, present and future medical expenses, loss of earnings, and pain and suffering. Your attorney will discuss with you his or her strategy for your case and tell you his or her opinion on the outcome. If your claim stems from an injury which occurred at work, special attention will be focused on the Workers' Compensation portion of your claim. If your claim stems from an injury caused by medication, see our Over-The-Counter web page.
If you or someone you know believe they have been injured by an unsafe product, a DESSEN, MOSES & ROSSITTO attorney will be happy to review the facts of the incident. Just press the button below to submit a factual history form.
If you have other questions or comments about the area of Products Liability or any other area in which we practice, please send us an E-mail message with your questions or comments and we will be happy to try to assist you.


LINKS TO OTHER INTERESTING INFO

Consumer Product Safety Commission
Federal Trade Commission (FTC)
Food & Drug Administration (FDA)
Occupational Health and Safety Administration (OSHA)

<![if !supportEmptyParas]> <![endif]>
<![if !supportEmptyParas]> <![endif]>
Top of Page | DM&R Home Page | Legal Article Wall
About DM&R | To Retain DM&R | Ask Us A Question
<![if !supportEmptyParas]> <![endif]>


Copyright © 1996 - 2006 Dessen, Moses & Rossitto
All rights reserved.
<![if !supportLineBreakNewLine]>
<![endif]>