Last Updated: May 28, 2006
INFORMATION ABOUT
PROFESSIONAL MALPRACTICE

If a doctor, lawyer or other professional injures you because of that person's lack of skill or training, you may be able to bring a malpractice action to recover for your losses.
We hope that the questions and answers presented here will assist you in familiarizing yourself with the issues and terms of Professional Malpractice cases. While the material below attempts to answer common questions in this area, State and local laws may significantly modify the facts set forth. Because all legal problems are unique, nothing provided here is a substitute for the advice of competent counsel. We strongly urge you to consult with an attorney licensed to practice in your state about any particular legal problem you may have.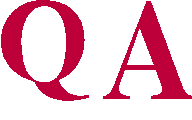 WHAT IS MALPRACTICE?

Malpractice is another word for professional negligence. Professionals, such as doctors, lawyers, dentists and accountants, cannot guarantee that <![if !vml]>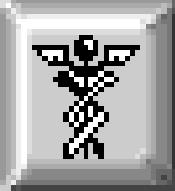 <![endif]>their advice or treatment will always result in a patient getting better or a client winning his or her case. Although a professional is not required to guarantee a favorable result, a professional IS required to have that level of skill and training as other competent professionals in the community. For example, a person who loses his hand because of an infection resulting from his doctor not cleaning the wound properly may have a malpractice claim against the doctor. On the other hand, a lawyer who gives her client advice about an unclear area of the <![if !vml]>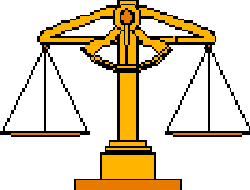 <![endif]>law may not be guilty of malpractice even if a court later rules the opposite way.
HOW DO I KNOW IF I HAVE A MALPRACTICE CLAIM?

Generally, in order to determine whether a professional has committed malpractice, the first professional's records have to be reviewed by a second professional, known as an "expert". The expert will offer an opinion, to a reasonable degree of professional certainty, as to whether the treatment or advice fell below the standard of care provided by other competent professionals in the community. If the reviewing professional concludes that it did, you can proceed with a malpractice claim.
WHAT DAMAGES MAY I RECOVER IN A MALPRACTICE CLAIM?

Each state has its own rules regarding what damages you may recover when you have been injured because of a professional's negligence. As a general rule, in most states, you can recover all the damages you suffered as a result of a professional's malpractice. For example, the law permits recovery for any personal injuries you suffered, such as the cost of any additional medical treatment, lost wages or other income while you are getting better and lost future wages or income if because of the malpractice you can't return to your old job or can no longer work at all. In addition to these economic losses, you may recover non-economic losses, such as the pain and suffering you experience as a result of your injuries, and the loss of the enjoyment of life's pleasures. In some states, your spouse may also recover for his or her loss of your companionship. There may be other losses for which you are allowed to recover, depending upon the severity and extent of your injury and circumstances of your injury. If you lost money or a business opportunity because of the professional's malpractice, you may recover the money and other provable losses you can prove.
ARE THERE ANY TIME LIMITATIONS DURING WHICH A MALPRACTICE CASE MUST BE BROUGHT?

Yes. Malpractice is another term for "professional negligence". Generally, the same statute of limitations that applies to negligence cases also applies to malpractice cases. Since each jurisdiction has its own statute of limitations, you must make sure you sue before the statute of limitations has passed. Statutes of limitations vary from state to state so you should consult an attorney immediately if you believe you have been the victim of malpractice. Generally, the statute of limitations begins to run from the date of the occurrence of the malpractice or from the date that the plaintiff knew or should have known of the malpractice.
DO I NEED AN ATTORNEY?

Yes. Malpractice claims are <![if !vml]>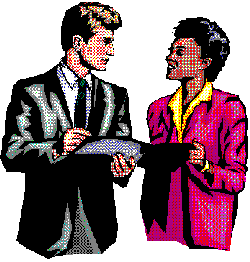 <![endif]>among the most difficult claims to prove. You will need to retain experts to testify on your behalf about very technical issues. The defendant will strongly contest your claim that he or she did anything wrong, and will hire experts as well. It would be extremely difficult, if not impossible, for you to successfully handle your own professional malpractice claim.
HOW IS MY ATTORNEY PAID?

Professional Malpractice cases are normally handled on a contingent fee basis. This means that your attorney's fee will be a percentage of the amount recovered on your behalf. If there is no recovery, you will not owe your attorney any fee. Many attorneys will advance the costs necessary to bring your case to trial. If there is a recovery, your attorney will be reimbursed for any costs advanced out of the recovery. If there is no recovery, some attorneys will not seek reimbursement from you for the costs advanced, while others will expect you to pay back the advanced costs. As in all cases where you retain an attorney, you should agree in writing to the exact fee arrangements before any work is done on your case.
If you or someone you know believe they have been harmed by a professional's malpractice, a DESSEN, MOSES & ROSSITTO attorney will be happy to review the facts of the incident. Just press the button below to submit a factual history form.
If you have other questions or comments about the area of Professional Malpractice or any other area in which we practice, please send us an E-mail message with your questions or comments and we will be happy to try to assist you.


LINKS TO OTHER INTERESTING INFO

Food & Drug Administration (FDA)
National Institutes of Health

<![if !supportEmptyParas]> <![endif]>
<![if !supportEmptyParas]> <![endif]>
Top of Page | DM&R Home Page | Legal Article Wall
About DM&R | To Retain DM&R | Ask Us A Question
<![if !supportEmptyParas]> <![endif]>


Copyright © 1996 - 2006 Dessen, Moses & Rossitto
All rights reserved.
<![if !supportLineBreakNewLine]>
<![endif]>