Last Updated: May 28, 2006
INFORMATION ABOUT
MORTGAGE FORECLOSURE

If your mortgage company has threatened to foreclose on your property because of your failure to make payments or has actually started a foreclosure action, you may have to make some quick decisions to save your home.
We hope that the questions and answers presented here will assist you in familiarizing yourself with mortgage foreclosure issues and terms. While the material below attempts to answer common questions in this area, State and local laws may significantly modify the facts set forth. Because all legal problems are unique, nothing provided here is a substitute for the advice of competent counsel. We strongly urge you to consult with an attorney licensed to practice in your state about any particular legal problem you may have.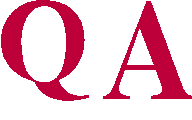 WHAT IS MORTGAGE FORECLOSURE?<

If you fail to make your monthly mortgage payments or in some other way default on your loan, the Bank or Loan Company that holds the mortgage on your property may start a legal action to force the sale of your property in order to pay off the total outstanding balance of the loan. This lawsuit is generally known as "mortgage foreclosure."
HOW IS A FORECLOSURE ACTION INITIATED?

Generally, a foreclosure action is initiated by filing a Complaint in Mortgage Foreclosure with the local court. The Complaint must comply with local rules regarding form and content. There may be procedures required prior to filing of the Complaint. Following a successful foreclosure action, the property may be listed for Sheriff Sale. The length of time that transpires between the filing of the Complaint and the Sheriff Sale varies depending on your state and country.
DO I GET ANY NOTICE BEFORE I AM SUED?

Your mortgage company will threaten <![if !vml]>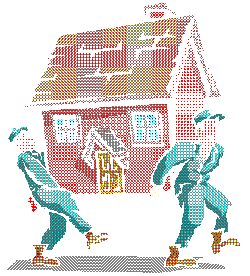 <![endif]>to begin foreclosure proceedings after you have missed a number of payments. Some states have requirements that your mortgage company must send you a specific notice of its intention to begin a foreclosure action. This notice would normally be mailed to your home, certified mail, return receipt requested, so that the mortgage company has proof that you received it. However, each state has its own rules relating to this matter so you should certainly find out whether your state requires that you be given advanced notice.
HOW LONG DO I HAVE TO RESPOND IF I AM SUED IN FORECLOSURE BY MY MORTGAGE COMPANY?

Depending on the court rules in your state, after you have been served with the Complaint, you generally have between twenty (20) and thirty (30) days to respond <![if !vml]>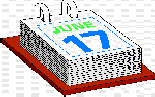 <![endif]>to a Complaint in Mortgage Foreclosure. You should carefully read the front page of the Complaint for information regarding filing deadlines. An "Answer" to the Complaint must be in writing and must conform to the specific requirements set forth in local law. DO NOT ASSUME that a letter to the mortgage company or opposing counsel will take the place of a legally sufficient Answer.
If you do not respond within the allotted time, the mortgage company may get a default judgment against you. This means that you have lost your case and the mortgage company can then sell your property to the highest bidder at auction. You should contact an attorney at once.
ARE THERE ANY DEFENSES THAT MAY BE RAISED ON MY BEHALF?

Obviously, if you have been making your <![if !vml]>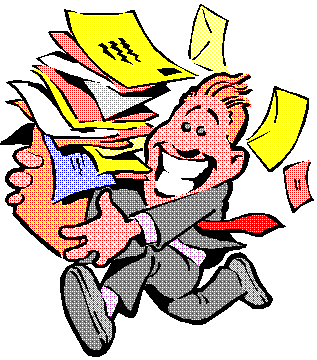 <![endif]>mortgage payments and your mortgage company has made a mistake, produce copies of your checks or money orders. In other cases, your mortgage company may not have complied with all of your state's requirements before beginning the mortgage foreclosure action so you can challenge the legitimacy of the foreclosure action. In some circumstances the best thing may be for you to file a bankruptcy to halt the foreclosure proceedings.
DOES A JUDGMENT AGAINST ME ATTACH TO ALL PROPERTIES I OWN?

Generally, any judgment taken against an individual by any creditor will attach to all of his or her properties if the properties are in the same name as the judgment. Each judgment will attach based on the order by which the judgment is obtained. Each creditor may file its action whenever it desires to do so and does not have to coordinate its action with other creditors. A judgment by a credit card company can be as valid a lien as another creditor would obtain. The process for obtaining judgments and liens varies between jurisdictions as does the effect of the judgment. The ability of a creditor to obtain a lien might also depend on how the property is titled. Since there may be legal remedies available for preventing these liens, you should seek legal representation.
DO I NEED AN ATTORNEY?

Mortgage foreclosure is a complex area of law which involves numerous documents and verification of prior payments as well as determining the exact amount of the existing debt. This complex matter is complicated further by the fact that you are emotionally caught up in trying to save your home. While some people may try to do this without the assistance of an attorney, we believe that having an experienced attorney on your side is well worth the fee.
If you have been sued in mortgage foreclosure in Pennsylvania or New Jersey a DESSEN, MOSES & ROSSITTO attorney will be happy to discuss the situation with you. If you have other questions or comments about the area of Mortgage Foreclosure or any other area in which we practice, please send us an E-mail message with your questions or comments and we will be happy to try to assist you.


LINKS TO OTHER INTERESTING INFO

Bankruptcy Code
Debt Counselors of America
Fair Credit Reporting Act
Fair Debt Collection Practices Act
Multi-Family Foreclosure Rules
Truth in Lending Act

<![if !supportEmptyParas]> <![endif]>
<![if !supportEmptyParas]> <![endif]>
Top of Page | DM&R Home Page | Legal Article Wall
About DM&R | To Retain DM&R | Ask Us A Question
<![if !supportEmptyParas]> <![endif]>


Copyright © 1996 - 2006 Dessen, Moses & Rossitto
All rights reserved.
<![if !supportLineBreakNewLine]>
<![endif]>