Last Updated: May 29, 2006
<![if !supportEmptyParas]> <![endif]>
INFORMATION ABOUT
COUMADIN®/WARFARIN

<![if !supportEmptyParas]> <![endif]>
The questions and answers that follow discuss some of the issues concerning Coumadin/Warfarin. While the material below addresses common, nationwide concerns, all legal problems are unique and state and local laws can significantly modify these procedures. Therefore, you should not assume that the information below applies to your particular fact situation or your local law. We strongly urge you to consult with an attorney licensed to practice in your home state for accurate advice as it applies to your own particular legal situation.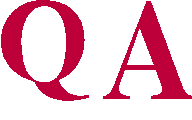 WHAT IS COUMADIN®?

Coumadin® is the brand name for sodium warfarin, commonly referred to as "warfarin." Coumadin®/warfarin is a medicine that is used to treat certain medical problems usually associated with the heart, blood vessels, lungs and brain. Many people also refer to Coumadin®/warfarin as a "blood thinner."
HOW DOES COUMADIN®/WARFARIN WORK ON THE BODY?

This medicine works on the body's blood clotting system. The clotting of blood is very complex. Blood clotting involves a number of chemical reactions that naturally occur when the body is cut or traumatized. (If this did not naturally occur we would bleed to death every time we got even a minor cut). The purpose of these chemical reactions in our bodies is to stop the bleeding that naturally occurs whenever a part of the body is cut or injured. Coumadin®/warfarin inhibits a part of one of these chemical reactions (the conversion of Vitamin K to its active form actually). In doing so, the clotting reaction it inhibits cannot occur, so the blood takes longer to clot than usual. Therapy using Coumadin®/warfarin is referred to as "anti-coagulation therapy."
WHAT MEDICAL CONDITIONS ARE BLOOD THINNER MEDICATIONS USED TO TREAT?

Blood thinners, such as Coumadin®/warfarin, need to be prescribed and monitored by a physician. The most common reasons that blood thinners are prescribed include heart arrhythmias (especially atrial fibrillation), venous thrombosis (blood clots in the veins), artificial heart valves (especially mechanical heart valves), pulmonary embolism (blood clot that traveled to the lung), and some types of strokes. There are other reasons for a doctor to prescribe Coumadin®/warfarin.
IS COUMADIN® A SAFE MEDICATION TO TAKE?

Generally yes. It helps prevent blood clots after heart-valve replacement, reduces the risk of stroke and second heart attack, and helps other conditions that involve patients who are inclined to experience blood clots.  However, your doctor must closely regulate the level of the drug so that complications do not occur. These complications can be serious, life threatening, and even result in death.
HOW IS ANTI-COAGULATION THERAPY WITH COUMADIN®/WARFARIN MONITORED?

Therapy with Coumadin®/warfarin is monitored by a simple blood test. The test is called the Prothrombin Time, or PT. After the lab derives the correct PT, a standardizing ratio is calculated to derive a value called the INR (International Normalization Ratio). The INR is the value now used to monitor anti-coagulation therapy. This test is done frequently when anti-coagulation therapy with Coumadin®/warfarin is first started. Once the proper level of anti-coagulation is attained (that is, once the blood is "thinned out" enough), the PT/INR test is ordered less frequently but regularly (once a week for example). Because the smallest changes in diet, infections, etc., can alter the way that each person metabolizes the medicine itself, even after a patient has been taking Coumadin® for years, the blood levels still need to be checked often, usually on a weekly to monthly basis.
WHAT ARE THE PROTHROMBIN TIME TEST (PT) AND INR?

They are blood tests that measure how long it takes the blood to clot. The patient gives a sample of blood that is drawn from the vein usually and the specimen is then sent to the lab for testing. The lab and technician are responsible for performing these tests properly and then reporting the accurate and correct results to your doctor. Your physician then makes the appropriate adjustment in your Coumadin®/warfarin dose (either increases or decreases the dose) to get your PT/INRs at the proper levels (therapeutic levels) so that the medicine helps, not harms you.
WHAT SORT OF COMPLICATIONS CAN OCCUR WITH COUMADIN®/WARFARIN TREATMENT?

No complications from Coumadin®/warfarin use should occur if the doctor is giving the medicine properly, the lab is performing the PT/INR properly, and then conveying the results to your doctor in a timely manner. This is a safe medicine when prescribed and monitored appropriately by the doctor. Unfortunately, complications from therapy can and do occur resulting in patient injury and death.
<![if !supportEmptyParas]> <![endif]>
If the patient is not monitored correctly, and the PT/INR are too low (not anti-coagulated enough), the medicine will not work, and a problem from the underlying medical condition supposedly being treated will occur. For example, in atrial fibrillation (where the heart does not beat properly), a blood clot can form and then travel to the brain causing a stroke, and/or permanent brain damage if the levels are not in the correct form.
<![if !supportEmptyParas]> <![endif]>
Yet when the PT/INR are too high/prolonged (overly anti-coagulated), bleeding spontaneously or after a minor injury may occur, such as while shaving or brushing your teeth. The bleeding may be life threatening. Bleeding internally into vital organs or the internal body cavity can occur and result in permanent injury or death. There have even been instances of laboratory blood tests being done incorrectly, so that the drug doses have been miscalculated and patients have been injured and others have died.
<![if !supportEmptyParas]> <![endif]>
DESSEN, MOSES & ROSSITTO is happy to assist you in any legal matter that involves either Pennsylvania or New Jersey, the two states in which our attorneys routinely practice. If you or a loved one has suffered from this medication in any way, we may be able to help you. If you wish to contact us for more information concerning this field of law or any other in which we practice, please send us an E-mail message and we will be happy to try to assist you.
<![if !supportEmptyParas]> <![endif]>

<![if !supportEmptyParas]> <![endif]>
<![if !supportEmptyParas]> <![endif]>
Top of Page | DM&R Home Page | Legal Article Wall
About DM&R | To Retain DM&R | Ask Us A Question
<![if !supportEmptyParas]> <![endif]>


Copyright © 1996 - 2006 Dessen, Moses & Rossitto
All rights reserved.