Last Updated: May 29, 2006
<![if !supportEmptyParas]> <![endif]>
INFORMATION ABOUT
CONTRACTS

<![if !supportEmptyParas]> <![endif]>
A contract is a legally enforceable agreement entered into between two or more people. Most of us enter contracts on a daily basis, when we purchase gas at the gas station, sign a charge slip, buy a car, repair our home or rent an apartment.
We hope that the questions and answers presented here will assist you in familiarizing yourself with the issues and terms of Contract Law . While the material below attempts to answer common questions in this area, State and local laws may significantly modify the facts set forth. Because all legal problems are unique, nothing provided here is a substitute for the advice of competent counsel. We strongly urge you to consult with an attorney licensed to practice in your state about any particular legal problem you may have.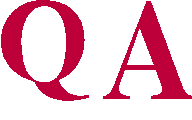 HOW IS A CONTRACT FORMED?

A contract is an enforceable agreement between two or more people. A contract is formed when one party offers to do something and the other party accepts. A simple example is where your friend offers to sell you a prized possession for $10.00 and you accept the offer. At that moment, a contract has been formed between the two of you. If you don't pay the $10.00, your friend may sue you for breach of contract and recover the $10.00 you promised to pay. Similarly, if your friend does not sell you the item, you may sue your friend. Although usually money is given by one party to another, this is not mandatory to have a legally binding contract.
DO CONTRACTS HAVE TO BE IN WRITING?

Contracts for the sale of land and certain other contracts <![if !vml]>
<![endif]>have to be in writing to be enforceable. However, most other contracts are totally legal and enforceable, even if there is no writing. It is always preferable to have a contract in writing, however, in case there is a dispute about the terms of the contract. The writing does not need to be formal, but should contain the basic terms of the agreement, (e.g. parties' names, price, and description of goods or services). If you have any doubts about whether a contract should be in writing, contact your attorney BEFORE you enter into an agreement.
CAN I CHANGE THE TERMS OF A CONTRACT?

Once a contract is formed, the terms can't be changed unless all the parties agree to the changes. However, all parties may try to include the terms they wants in the contract while it is being negotiated. In the example above, if you felt $10.00 was too much for the "prized possession," you could say that you would pay $5.00 instead. This is called a "counteroffer." If your friend accepted your counteroffer, a contract would be formed for $5.00. However, if the two of you did not agree on a price, no contract would be formed. The essence of a contract is the agreement. If there is no agreement, there is no contract.
WHAT HAPPENS IF ONE PARTY DOESN'T LIVE UP TO THE DEAL?

It sometimes happens that one party to a contract <![if !vml]>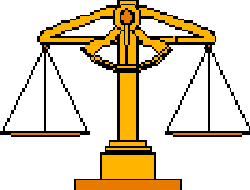 <![endif]>does not live up to his or her part of the deal. This can happen because circumstances change, because someone else made a better offer, or because the other party decides the original arrangement is not as favorable as originally thought. Like in most disputes, it is preferable for you and the other party to try to work out your differences. If that's not possible, you may sue the other party in court for breach of the contract. You might want to consider including a clause describing what the remedy will be if either party breaches the contract.
IF I SUE IN COURT, WHAT CAN I RECOVER?

In a breach of contract suit, you sue to recover what you would have gotten if the other party had lived up to his or her end of the deal. Normally, each party's performance can be measured in terms of money. So you could recover the money that you lost plus the costs you incurred in bringing the lawsuit. You may also recover interest if the contract allows it. Sometimes, however, if you are the buyer of a unique good, like a piece of land, the court has the power to actually force the other party to transfer that item to you.
WHAT IS A "LETTER OF INTENT"?

A letter of intent is a document, generally not binding, which evidences the intention of the two parties to enter into a binding contract under the terms and conditions to be negotiated thereafter. Often the parties exchange consideration (something of value - money or a promise not to negotiate with another party until the letter of intent expires) at the same time the contract is entered. The rules for governing all contractual matters do vary from state to state so you should consult with a local attorney.
DO I NEED AN ATTORNEY?

If the amount in dispute is within the limits of your local Small Claims Court, you probably don't need an attorney. Telephone your local Small Claims Court in advance, and inquire about the amount of money limit that the court imposes. So if you are willing to sue for less than the highest amount that may be sued for in your local court, then you may sue there. However, if you can't go to Small Claims Court, then you should retain an attorney to assist you with your claim. An attorney is familiar with the rules of court and can help you devise a winning strategy.
<![if !supportEmptyParas]> <![endif]>
DESSEN, MOSES & ROSSITTO is happy to assist you in any legal matter that involves either Pennsylvania or New Jersey, the two states in which our attorneys routinely practice. If you have other questions or comments about Contracts, or any other area in which we practice, please send us an E-mail message with your questions or comments and we will be happy to try to assist you.
<![if !supportEmptyParas]> <![endif]>


LINKS TO OTHER INTERESTING INFO

Small Business Administration (SBA)
Uniform Commercial Code
<![if !supportEmptyParas]> <![endif]>

<![if !supportEmptyParas]> <![endif]>
<![if !supportEmptyParas]> <![endif]>
Top of Page | DM&R Home Page | Legal Article Wall
About DM&R | To Retain DM&R | Ask Us A Question
<![if !supportEmptyParas]> <![endif]>


Copyright © 1996 - 2006 Dessen, Moses & Rossitto
All rights reserved.